Double-wall transport as well as storage containers for gasoline, diesel, kerosene and lubricating oil

Main advantages of the double-wall transport container is a robust design, variable on-loading options and improved corrosion protection. The ideal solution for transporting driving fuels to any place and supply the Mobile Self-service Automated Gas Stations MGST.
Transport containers have a robust method of the construction, but this is designed to be dismantled – bottom and he roof structure is removable. Container design provides access fot the forklift from all sides. Roof opening with the cover enables simple inspection and cleaning. On the roof is enough space for additional components such as fuel level sensor, an overfill protection system, various pumps, etc. For optimal transport economy the dimensions of the container are designed to fit on the standard Europallet, or to match the dimensions of the standard ISO transport container.



ADVANTAGES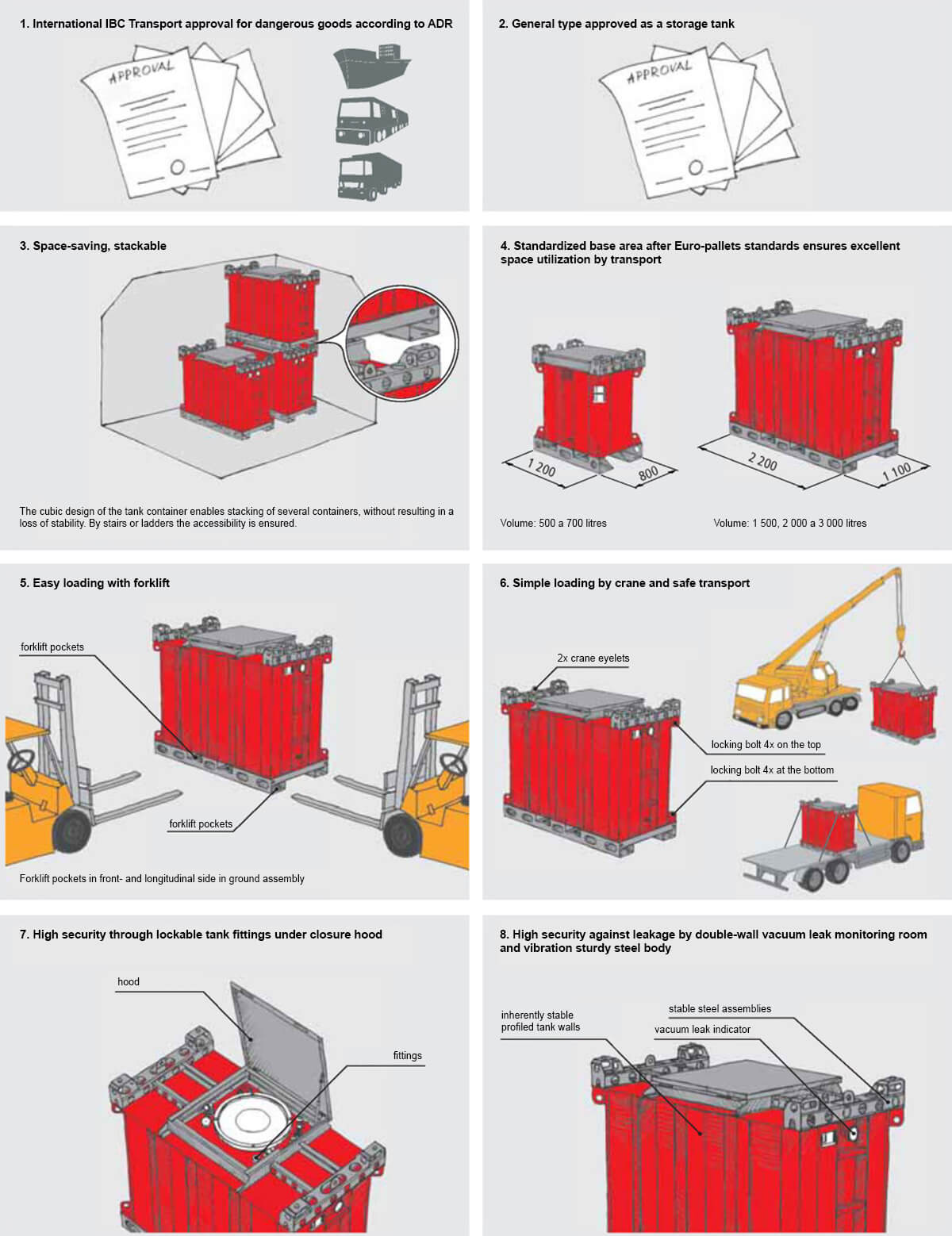 .
TECHNICAL SPECIFICATIONS
.
INTERNAL STRUCTURE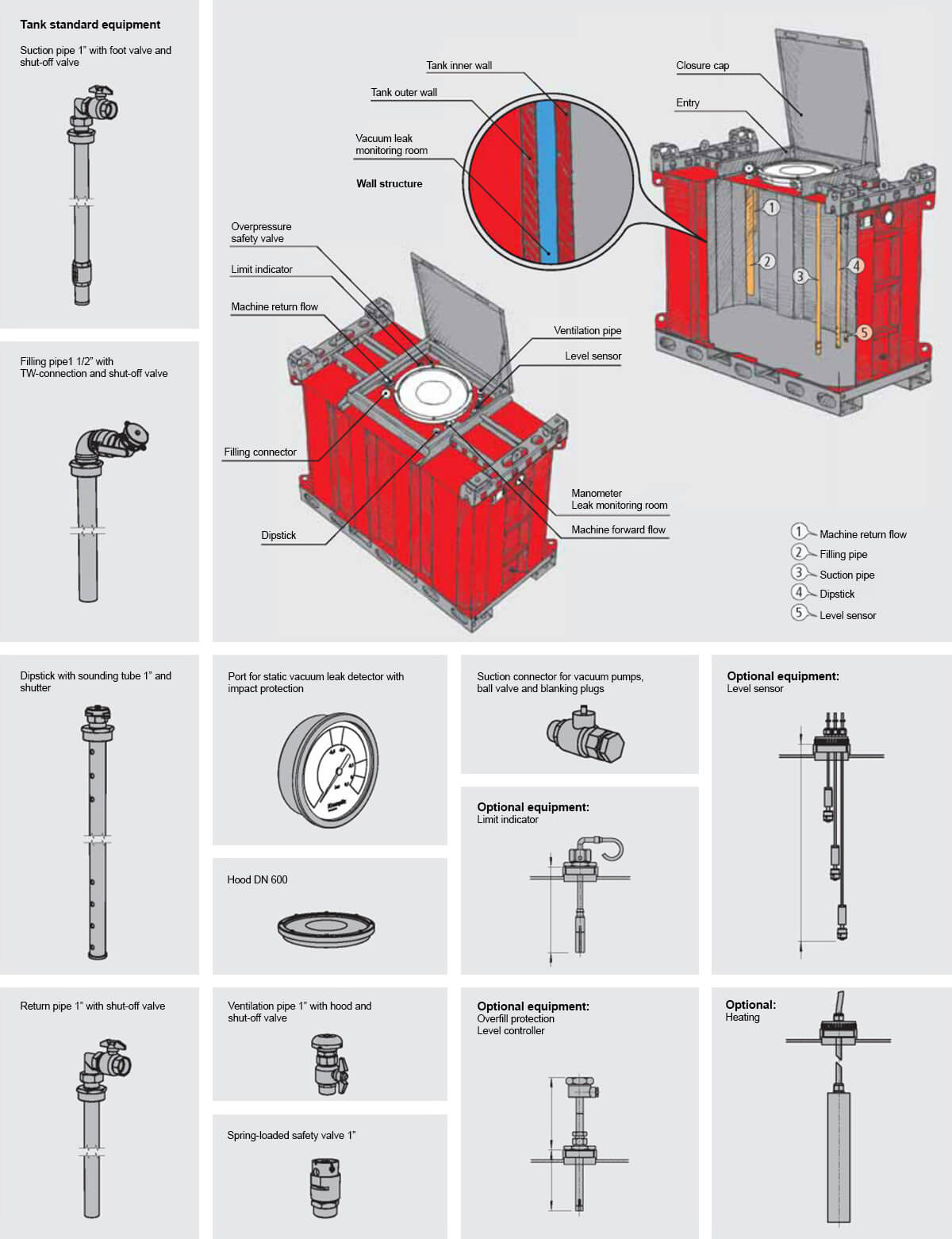 Are you interested in Transport Containers?
Please contact us through contacts listed or fill out our Contact Form and leave us your requirements!
---